Travel photography is a passion for many individuals, and capturing beautiful memories during your travels is a must. Whether you are a professional photographer or just a hobbyist, you want to ensure that your photos are of the highest quality and capture the essence of your travels. This is why we have put together a comprehensive guide of expert travel photo tips to help you achieve stunning results.
Choose the Right Equipment
One of the most important aspects of travel photography is choosing the right equipment. While a professional-level camera is not necessary, having a camera that is capable of producing high-quality images is crucial. You should also consider purchasing additional equipment such as lenses, tripods, and filters to enhance your photos. Here we have a few recomendations for cameras we find perfect for traveling.
You probably already have a cell phone that is equipet with a camera that records video and photos so your already set. But if you want another tools here are some recommendations, keeping in mind that you want to keep it small and easy to handle for traveling:
Plan Your Shots
Before taking a photo, it is important to plan your shot. Take a moment to think about the composition of the photo, including the background, foreground, and subject. Consider the lighting, angles, and any other elements that may affect the overall quality of the photo.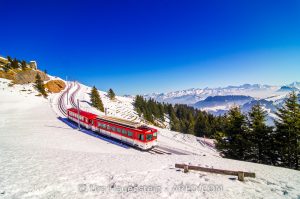 Play with Light and Shadows
Light and shadow play a crucial role in creating stunning travel photos. Take advantage of natural light by taking photos during the golden hour, when the sun is low on the horizon, to add depth and texture to your photos. Experiment with shadows by using them to create contrast and depth in your photos.
Get Creative with Angles
Experimenting with different angles can add interest and creativity to your travel photos. Try taking photos from high above or low to the ground, or shoot from unique perspectives such as through windows or reflections.
Use Leading Lines
Leading lines are a powerful compositional tool that can help guide the eye through the photo. Look for natural lines such as roads, paths, or architecture, and use them to lead the eye to your subject.
Capturing Motion
Capturing motion in your travel photos can add an element of excitement and dynamic movement. Experiment with slow shutter speeds to create blurred motion effects, or try panning with the subject to freeze the motion while blurring the background.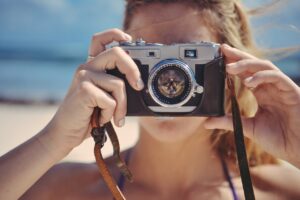 Edit Your Photos
Editing your photos is an important step in achieving stunning results. Use editing software to enhance the color, brightness, and contrast of your photos. You can also remove any distracting elements or blemishes to improve the overall quality of the photo.
Preserve Your Memories
Finally, it is important to preserve your travel photos so that you can look back on them for years to come. Store your photos in a secure location such as an external hard drive or in the cloud. You can also print your photos and display them in albums or frames.
In conclusion, these expert travel photo tips will help you achieve stunning results in your travel photography. By following these tips, you can ensure that your photos are of the highest quality and truly capture the essence of your travels. So, pack your camera and start capturing those beautiful memories today!
Please bookmark us now press: ctrl+d and visit again soon for more fascinating travel destinations!