New Zealand: Exploring Nature and Culture
New Zealand is a land of unparalleled beauty, with breathtaking landscapes and rich cultural heritage. From its stunning mountains and lakes to its rolling hills and vibrant cities, New Zealand is the perfect destination for anyone looking to explore the great outdoors and immerse themselves in the local culture.
Discovering New Zealand's Natural Wonders
New Zealand's natural beauty is truly awe-inspiring. The country is home to some of the most breathtaking landscapes in the world, with towering mountains, pristine lakes, and rolling hills that seem to stretch on forever. For nature lovers, New Zealand offers a wealth of opportunities to explore the great outdoors, from hiking and camping to kayaking and wildlife watching.
One of the must-see natural wonders of New Zealand is Milford Sound. This fiord is located in the heart of the Fiordland National Park, and is known for its towering cliffs, crystal-clear waters, and abundant wildlife. Whether you take a scenic boat tour or hike to the top of the cliffs, the views from Milford Sound are simply unforgettable.
Another natural wonder to explore in New Zealand is the Tongariro National Park. This park is located in the central North Island, and is known for its active volcanic landscape. The park is home to three active volcanoes, including Mount Tongariro, Mount Ngauruhoe, and Mount Ruapehu, as well as a wealth of hiking trails that offer stunning views of the surrounding landscape.
Exploring New Zealand's Cultural Heritage
In addition to its natural wonders, New Zealand is also a land rich in cultural heritage. From the indigenous Maori culture to the colonial influences of European settlers, there is a wealth of history to explore in this beautiful country.
One of the best ways to immerse yourself in New Zealand's cultural heritage is by visiting a Maori village. These villages offer a unique glimpse into the rich history and traditions of the Maori people, and typically feature traditional architecture, weaving, carving, and storytelling.
Another great way to explore New Zealand's cultural heritage is by visiting one of its many museums and galleries. From the Auckland War Memorial Museum to the Te Papa Museum in Wellington, there are a wealth of institutions dedicated to preserving and showcasing the country's rich cultural heritage.
Nature: Volcanoes, Glaciers, Wildlife
New Zealand is a country known for its breath-taking natural beauty. From its active volcanoes, to the awe-inspiring glaciers, and abundant wildlife, it is no wonder why New Zealand is one of the most popular destinations in the world. Whether you are an outdoor enthusiast or just looking to explore nature's wonders, there is something for everyone in this incredible country. In this article we will be exploring some of the best places to visit in New Zealand if you want to experience its unique landscapes and amazing wildlife. From the bubbling hot springs of Rotorua to the snow-capped peaks of Mount Cook National Park, we have all your essential stops on a journey through this magical land. So grab your hiking boots and discover what makes New Zealand so special!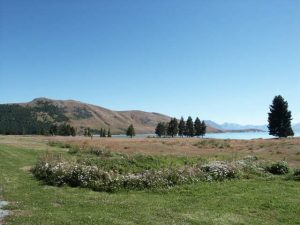 Adventure Activities: Hiking, Water Sports
For those who seek adventure and excitement, New Zealand offers plenty of activities. From the mountains to the sea, there are plenty of outdoor activities available for visitors to experience the beauty of nature and culture. Hiking is a popular activity among tourists in New Zealand; trails traverse through lush forests overflowing with native plants, animals and birds, providing stunning views as well as an opportunity for exploration. Water sports such as kayaking and paddle boarding offer another way to explore the coastline surrounded by pristine waters teeming with marine life. With so much natural beauty throughout New Zealand there are countless opportunities available for adventurers seeking thrills or just a peaceful day out in nature.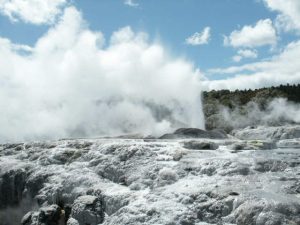 Culinary Experiences: Local Cuisine and Favourites
New Zealand is a paradise for anyone who loves to explore the wonders of nature and culture. Its diverse terrain, flora and fauna make it a great destination for adventure seekers, but there's another facet to New Zealand that many travelers often overlook – its culinary experiences. From traditional Māori cuisine to unique local favorites, New Zealand offers plenty of opportunities to tantalize your taste buds.
For those looking for an authentic experience, sample some of the traditional Māori dishes such as Hangi (slow-cooked meat in an earth oven) or Kumara (Kiwi sweet potato). Seafood is also popular among locals, so be sure to try delicacies such as Paua (abalone), Bluff oysters or Mussels cooked with garlic and white wine.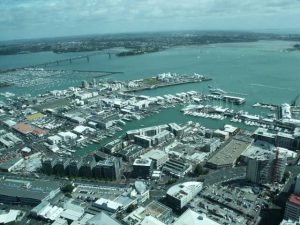 Interesting Facts about NZ
New Zealand, the country of Queenstown, Lord Of The Rings, and Maori culture! But did you know that there's so much more to learn about New Zealand? From its beautiful landscapes to its unique cultures and practices, this stunning country has many interesting facts. Here are a few fun facts about New Zealand that make it such an incredible place:
First, the land of New Zealand is home to some of the most diverse landscapes in the world. From pristine snow-capped mountains to rolling hillsides and lush forests, the country boasts some of nature's greatest wonders. Secondly, it is also known for being one of the least densely populated countries in the world. This makes it a great destination for those seeking solitude and natural beauty. Lastly, Maori culture plays an important role in New Zealand life with traditional songs and dances celebrated throughout the nation.
Here we add a collection of travel videos from New Zealand, so you can go there at least in a virtual form right now or you can use those videos to plan your next trip  exploring where uur adventure might take you. Enoy!
Error 403 The request cannot be completed because you have exceeded your quota. : quotaExceeded
Unforgettable Memories
The majestic land of New Zealand has left us with an abundance of unforgettable memories that we will forever cherish. From the pristine mountain views to the vibrant culture, our trip was truly a once in a lifetime experience. Our journey through this stunning country was filled with awe-inspiring moments that will stay with us for many years to come.
We were moved by the natural beauty, captivated by the Maori culture and inspired by the friendliness of its people. From adventures across glaciers to discovering hidden waterfalls, no moment was ever dull as every day held something new and exciting.
From bike rides down winding roads to sunsets from iconic viewpoints, we have created memories that will last a lifetime.
Please bookmark us now press: ctrl+d and visit again soon for more fascinating travel destinations!