The world is a vast and diverse place with an abundance of culture and tradition. Every year, people from all walks of life come together to celebrate the best international festivals. In 2023, some of these gatherings will be even more special than ever before. Planning a trip to one of these events can be a great way to learn about different cultures, witness the beauty of global traditions, and make unforgettable memories. Here are some of the top international festivals you should consider visiting in 2023.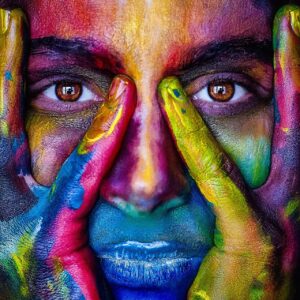 International festivals celebrate the diversity of global cultures and unite people from many countries. In 2023, the world will be hosting some of the most exciting events that showcase traditional music, art, cuisine and more. From Tokyo's Lantern Festival to Europe's biggest street parade in Hamburg, there will be something for everyone to enjoy.
The Tokyo Lantern Festival is one of Japan's oldest traditions and takes place during the New Year celebrations. At this event people hang lanterns with wishes written on them in various public places around the city. This festival serves as a reminder that hope can bring us together regardless of our cultural backgrounds.
Hamburg's International Street Parade is one of Europe's largest outdoor events and features performances from local and international DJs along with colorful floats and costumes. Here we list just a few festivals with updated dates so you can check if you want or can attend any of them!
Burning Man in Nevada, USA
Date: Sun, Aug 27, 2023 – Mon, Sep 4, 2023. Burning Man is one of the most iconic festivals in the world. Held annually in Nevada, USA since 1986, Burning Man is a multi-day event that celebrates self-expression and art. Participants come from all over to create a temporary city named Black Rock City. People come together to express themselves through music, art, dance and activities like yoga classes. The festival has become more than just an event: it's a sense of community that allows people to be free of social pressure and judgement.
The festival brings out creative expression with elaborate costumes, interactive installations and events such as the "Burning of the Man" ceremony – which takes place at midnight on Labor Day weekend every year. This event focuses around burning an effigy made out of wood and paper mache before parading into the night for further celebrations.
Glastonbury in England
Date: Jun 21 – Jun 25, 2023. When it comes to international music festivals, few events hold more prestige than Glastonbury in England. Located in the small city of Glastonbury, the festival has been running since 1970 and is now considered one of the world's largest musical gatherings. Each year sees thousands of music fans from around the globe flock to this iconic event that features some of the greatest names in music from a range of genres.
The beauty and charm of Glastonbury lies beyond its spectacular artists though as attendees are invited to explore over 1000 acres filled with awe-inspiring artworks, installations and interactive experiences like no other. From its diverse food offerings to its unique atmosphere, there's something for everyone at Glastonbury – making it an unforgettable experience for those lucky enough to attend.
La Tomatina in Spain
Date: Wednesday, August 30, 2023. Spain's La Tomatina festival has become one of the world's most beloved international festivals. Each year, thousands of people gather in Buñol to participate in an hour-long tomato fight. The origins of this event are still unknown; however, it is believed to have started as a street fight between two groups in 1945.
The festival takes place on the last Wednesday of August each year and is considered one of the best festivals in Spain. Participants throw over-ripe tomatoes at each other until they eventually move on to dancing and singing with live bands playing throughout the streets. It has been said that the tomato pulp creates a natural exfoliant for your skin!
Since its inception, La Tomatina has grown into an iconic event which attracts visitors from all over the world seeking joyous festivities and fun experiences.
Oktoberfest in Germany
Date: Saturday, Sep 16, 2023 – Tue, Oct 3, 2023. Oktoberfest in Germany is one of the oldest and most beloved international festivals around the world. It takes place every year in Munich, Bavaria, and draws around 6 million attendees annually. For over two centuries, Oktoberfest has been a popular destination for travelers from across the globe looking to experience Germany's unique culture first-hand. The festival itself is centered around traditional beer drinking and food, with an array of nearby attractions for all ages to enjoy during their stay. Visitors can expect to find lots of music, dancing, amusement rides and games that will surely make their trip to Oktoberfest unforgettable. This iconic celebration is also home to a variety of fascinating cultural events such as brass band concerts and parades through the streets lined with cheering locals.
Holi Festival of Colors in India
Date: Wednesday, March 8, 2023. Holi, a Hindu festival of colors celebrated in India, is one of the best international festivals to look forward to in 2023. Taking place between February and March, this vibrant event is filled with joyous celebrations. Participants throw colorful powders at each other as they enjoy the revelry of celebrating springtime and the victory of good over evil. Not only do people get to express themselves through dance and music, but they also come together to enjoy delicious traditional Indian cuisine.
This ancient festival has deep religious roots, being derived from several Hindu texts that celebrate the triumphs of Lord Vishnu over evil forces. During Holi, devotees flock to temples all across India where priests perform special rituals such as singing mantras and offering prayers for prosperity and blessings.
Rio Carnival in Brazil
Date: Friday, Feb 17, 2023 – Sat, Feb 25, 2023. Rio Carnival in Brazil is one of the most iconic international festivals and should definitely be on your list for 2023. Taking place over five days in February, this vibrant celebration is known for its spectacular parades and samba music. The festivities are said to be the biggest party on earth, with over 2 million people taking to the streets each year wearing vibrant costumes and dancing until dawn.
The Rio Carnival is unique in that it brings together people from all walks of life – from wealthy locals to tourists from around the world. It's an incredible opportunity to experience Brazilian culture firsthand; you can join a parade, watch costumed performers take part in samba competitions, enjoy live music performances, or simply wander through the streets soaking up the atmosphere.
Variety of Festivals to Enjoy
The conclusion of our exploration into the best international festivals in 2023 is that there is truly something for everyone. Whether you're looking for a vibrant cultural experience, a thrilling music event, or simply enjoy exploring new cities and countries, the right festival is out there waiting to be discovered. See also this page here for many more international festivals listed from around the world.
These international festivals offer an incredible opportunity to broaden your horizons – both culturally and socially. From traditional religious celebrations, to lively street parties, and cutting-edge technological art installations, these events have it all. So if you're feeling adventurous and want to experience something truly unique this year, check out some of the world's best international festivals in 2023!
Please bookmark us now press: ctrl+d and visit again soon for more fascinating travel destinations!