The easy way to make your own travel videos and photos and how to present them
Are you looking for an easy and exciting way to capture your travel experiences? Making travel videos and photos is an enjoyable way to document your adventures and share them with family and friends. Whether you're a professional photographer or someone just starting out, this article will provide helpful tips on creating stunning travel videos and photos as well as how to present them to the world. You'll learn about the necessary equipment, tips for taking great shots, ideas for presenting your work effectively, and more.
Making Travel Videos
Making your own travel videos and photos is a great way to document your adventures. By capturing each moment of your journey and presenting it in an interesting and creative manner, you can re-live the memories for years to come. Now, with the help of modern tech and editing tools, it's easier than ever before to create professional-looking travel videos that can be shared with friends and family. In this article we will discuss how to make fantastic travel videos as well as tips on how best to present them.
Making exciting travel videos doesn't require expensive equipment or advanced software – just a few simple items such as a smartphone or action camera, tripods, stabilizers, video editing programs and some creativity are all that's needed!
Choosing Equipment
Travel videos and photos can be a great way to capture memories and share experiences. But in order to make the most of your travels, you need the right equipment. Choosing the right equipment for creating travel videos and photos can be daunting, but with a few tips you'll be well on your way to documenting your adventures like a pro.
First of all, it's important to consider what type of media you want to create: still images or video? Once you've made this decision, then you can begin taking into account factors such as budget and portability. If space is at a premium when travelling then many travelers opt for lightweight compact cameras that offer great quality photos as well as portability. If you are choosing a camera specifically for video then look out for ones that have slow-motion capabilities and image stabilization features which help deliver smoother footage.
You probably already have a cell phone that is equipet with a camera that records video and photos so your already set. But if you want another tools here are some recommendations, keeping in mind that you want to keep it small and easy to handle for traveling:
Capturing the Moment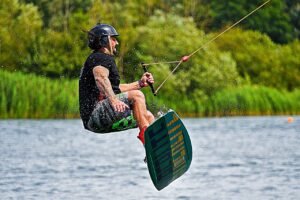 Capturing the Moment is a must when travelling. Whether it's taking a picture or shooting video, having these memories of your travels is essential for reminiscing in the future. However, simply taking footage isn't enough; you have to know how to present it in a way that does justice to all those beautiful moments! This article will show you just how easy it can be to make your own travel videos and photos, as well as teach you how to use these materials effectively so that they can bring back all those amazing experiences and emotions from the trip. From selecting the right equipment, understanding different editing tools and tips on sharing your work with friends and family – this guide has all that you need to ensure that you capture every moment of your journey while still having fun during the process!
Editing Your Content
Tips for Making Your Travel Videos and Photos Pop!
Creating travel videos and photos is a great way to share your experiences with friends and family. But, it's the editing that makes your creations stand out. Here are some tips to help you enhance your travel videos and photos.
First, use a reliable video editing software program to add special effects or transitions between clips. You can also use different post-production techniques like adding music or text overlays to give your videos more impact. Additionally, don't forget about color correction as this will improve the overall look of your footage by making colors pop on screen. Finally, make sure you export the final product in a format that's optimized for sharing online such as MP4 or H264 files.
There is a wide variety of software available in many price levels choose what best fits your budget and skill set: Here just one recommendation: Adobe Photoshop Elements 2023 & Premiere Elements 2023 | PC/Mac Box. See the details here at Amazon.
Adding Music & Effects
Adding music and effects to travel videos and photos can take your presentation to the next level. Whether it's a slideshow of your adventures or a full-length video, adding music and effects will make it more engaging for viewers. With just a few simple steps, you can easily learn how to add music and effects to your creative projects.
When selecting the right soundtrack, consider the theme of your project. If you're making an upbeat vacation adventure video packed full of exciting activities, choose an uplifting song that goes along with the visual content. When it comes to adding basic special effects such as fades or wipes, free editing software like iMovie or Adobe Premiere Pro offers plenty of tools for creating professional looking transitions.
Presenting Your Video/Photos
Creating a travel video or photo is an exciting way to document your time away. It's easy to make your own video or photos with just the use of a phone and some basic editing tools. But what about when it comes time to present them? Presenting your videos and photos can be tricky, but with the right tips and tricks, you can turn them into something both you and your audience will love!
For starters, choose a platform that works for you. There are many different options out there so find one that suits the type of content you're creating. If you've got a lot of images or clips to show off, then perhaps consider doing a slideshow or montage-style presentation. You can also create an album on social media if you want to share more than one shot at once.
You may save your masterpiece on am usb stick and show it on your TV at home or you can create an account at Vimeo or Youtube for free and upload your videos there, for images there is also flickr.com that is a popular site for showcasing images.
Enjoy making your travel videos and photos
Traveling can be an incredible experience and capturing it in the form of photos and videos to share with others is a great way to preserve those memories. To make sure you get the best results from your travel photos and videos, it's important to understand how to shoot them properly and what editing techniques may help bring out their full potential. With the right knowledge and practice, anyone can make their own amazing travel videos and photos that will truly stand out.
In conclusion, creating beautiful vacation memories through photos and videos is something that any traveler can do with a bit of guidance. There are so many online tutorials available today that walk you through the entire process from shooting all the way through presentation. It is definitely worth learning if one wants to take their travel video-making skills up a notch! See also this page here from Wikihow on how to make your travel video.
Here we attach some videos on how to make your travel videos:
Please bookmark us now press: ctrl+d and visit again soon for more fascinating travel destinations!