Are you planning a trip to Germany and wondering where to go? Look no further because we have compiled a list of the top ten travel destinations in Germany that are worth visiting. Germany is a beautiful country with a rich history, culture, and stunning landscapes. From historical cities to breathtaking natural wonders, Germany has something for everyone.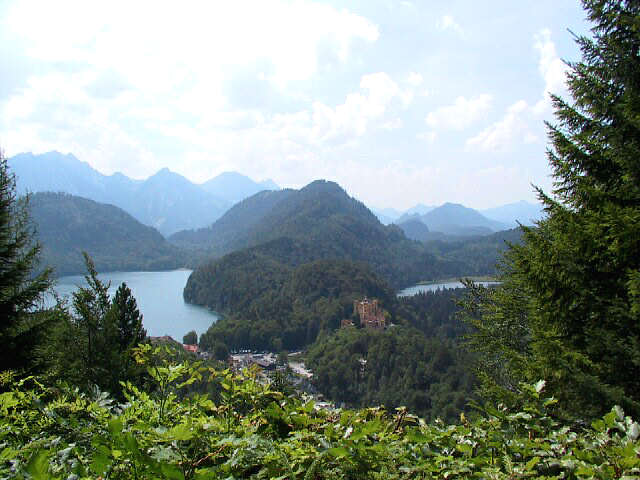 Berlin
Berlin is a must-visit destination in Germany, with its rich history and vibrant cultural scene. The city has numerous landmarks and attractions, including the iconic Brandenburg Gate, the Berlin Wall, and Checkpoint Charlie. The city also has a diverse food and drink scene, with plenty of bars, restaurants, and cafes to choose from.
Munich
Munich is another popular destination in Germany, famous for its Oktoberfest celebrations, beautiful architecture, and world-class museums. The city also has numerous parks and gardens, including the Englischer Garten, which is one of the largest urban parks in the world.
Hamburg
Hamburg is Germany's second-largest city and a major port city. The city is known for its maritime history, with numerous museums and landmarks dedicated to the shipping industry. Hamburg is also home to the famous Reeperbahn, a lively street with plenty of bars, restaurants, and nightclubs.
Cologne
Cologne is a beautiful city located on the Rhine River, with a stunning Gothic cathedral that is a UNESCO World Heritage Site. The city also has numerous museums, including the Museum Ludwig, which houses a vast collection of modern art.
Heidelberg
Heidelberg is a picturesque city located in the Neckar Valley, with a beautiful castle and historic old town. The city is also home to Germany's oldest university, founded in 1386.
The Black Forest
The Black Forest is a beautiful region in southwestern Germany, known for its dense forests, picturesque villages, and scenic hiking trails. The region is also famous for its cuckoo clocks and Black Forest cake.
The Romantic Road
The Romantic Road is a scenic route that runs from Würzburg to Füssen, passing through numerous picturesque towns and villages along the way. The route is famous for its stunning landscapes, historic castles, and charming architecture.
The Moselle Valley
The Moselle Valley is a beautiful region located along the Moselle River, famous for its scenic vineyards, charming towns, and historic castles. The region is also known for its delicious wines, including Riesling and Pinot Noir.
Neuschwanstein Castle
Neuschwanstein Castle is a stunning castle located in the Bavarian Alps, famous for its fairytale-like architecture and breathtaking views. The castle was built in the 19th century by King Ludwig II and has inspired numerous fairytales and films.
The Bavarian Alps
The Bavarian Alps are a stunning mountain range located in southern Germany, with numerous hiking trails, ski resorts, and picturesque towns. The region is also home to numerous lakes, including Lake Tegernsee and Lake Schliersee.

Here we add some travel videos from Germany so you can plan your next vacation:
Germany has numerous beautiful destinations worth visiting, from historic cities to breathtaking natural wonders. Whether you are interested in history, culture, food, or outdoor activities, Germany has something for everyone. These top ten travel destinations in Germany are just the beginning, and there is so much more to explore in this beautiful country.
Photoatlas – Travel videos and photos from countries and cities around the world – Sitemap
Please bookmark us now press: ctrl+d and visit again soon for more fascinating travel destinations!