Weather info and forecasts for travelers
Travelers need to be aware of the weather conditions when planning trips. Knowing what to expect from the elements can help you plan accordingly and make sure that your journey is comfortable and safe. This article will provide travelers with valuable information and forecasts about various types of weather they may encounter on their trips. It will also offer tips and advice on how to prepare for different types of weather, including extreme conditions such as storms or heat waves.
Whether if for a business trip, a weekend getaway, or a family vacation, weather is an important factor for travelers to consider when planning their trips. Knowing the local weather conditions and forecasts can help you decide what type of clothing to bring and what activities you might be able to do in your destination.
For travelers who want to stay one step ahead of the elements, there are several resources available that provide up-to-date information on weather conditions around the world. Online tools such as AccuWeather offer detailed hourly and 10-day forecasts, while apps like Weather Underground offer location tracking so you can keep an eye on storms and other severe weather wherever you may be. These services can also alert you when temperatures drop below freezing or rise above certain thresholds so that you can adjust your travel plans accordingly.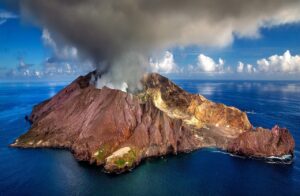 Types of Weather: Climate, Temperature, Precipitation
Weather is an important factor to consider when planning a trip. Not only can it ruin outdoor activities, but it can also have an effect on transportation and accommodations. It's essential for travelers to be aware of the types of weather they may experience in their destination before booking a trip. This article will provide an overview of the three main elements that make up weather: climate, temperature, and precipitation.
Climate refers to the average conditions at a certain location over many years, including typical temperatures and rainfall patterns throughout each season of the year. Average annual temperatures can range from below freezing in colder climates to well over 100 degrees Fahrenheit (37 Celsius) in places with desert climates. Precipitation includes all forms of moisture that fall from the sky such as rain, snow and hail which vary depending on where you are located.
Sources for Weather Info: Websites, Apps
From planning outings to ensuring safety, weather information and forecasts are important for travelers. Knowing the current conditions and what is expected can save a traveler from unpleasant surprises and aid in trip planning. Here are some sources for weather info: websites, apps, and more.
Websites such as AccuWeather, Weather Underground, The Weather Channel, and National Oceanic Atmospheric Administration (NOAA) provide up-to-date forecasts and detailed local conditions including temperature, precipitation levels, wind speed/direction, humidity levels, sunrise/sunset times and much more. While some sites require a subscription or fee for extended reports or additional services such as severe weather alerts or air quality indices (AQI), many of them offer basic forecasts free of charge. Here is a website that offers weather info for Europe.
For weather aps for your phone search your google playstore or your iphone iOS apps.  Carrot Weather (Android, iOS: Free), The Weather Channel (Android; iOS: Free), Emergency: Alerts (Android; iOS), 1Weather (Android, iOS: Free), WeatherBug (Android, iOS: Free) or others that you can use always ready on your phone wherever you are. (as long as you have internet access of course)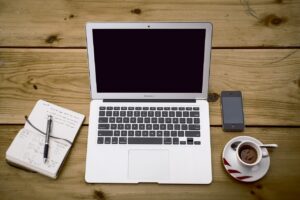 Forecasting Weather: Accuracy, Duration
Accurate weather forecasts are crucial for travelers, especially during the summer months. With technology constantly on the rise, forecasting weather is easier and more reliable than ever before. However, there is still a debate as to how accurate and how long lasting these forecasts can be.
Forecasting weather has been an ongoing challenge since ancient times. Scientists today have access to more sophisticated tools and data then ever before which allows them to predict future changes with greater accuracy than in the past. While advances in technology have allowed meteorologists to more accurately forecast short term weather conditions, predicting longer-term trends remain a challenge due to the unpredictable nature of our climate system.
Systems such as Doppler Radar and satellite imagery allow us to track storms and other forms of severe weather while computer models provide insight into upcoming changes in temperature, humidity, wind speed, etcetera.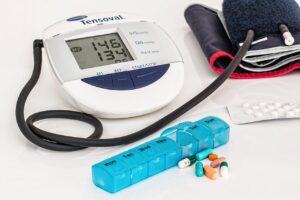 Tips for Travelers: Planning, Safety
Traveling can be an exciting adventure, but it is important to make sure you plan properly and stay safe. Here are some tips for travelers when planning a trip and staying safe during the journey:
Start by researching your destination and familiarizing yourself with the area. Understand what the weather will be like so you can pack accordingly. Having a good idea of the temperature and humidity levels of your final destination will help you determine what to bring, such as sunscreen or extra layers. Additionally, look into any local customs or laws that might affect your travel plans.
It is also important to consider safety when traveling. Make sure that all of your belongings are secure at all times, including passports, tickets and money. Have copies stored in multiple locations in case they are lost or stolen abroad. Always carry enough medicine if you need any with you.
Plus very important listen to and oblige to local authorities they know the area and do travel warnings when needed. Please take them serious!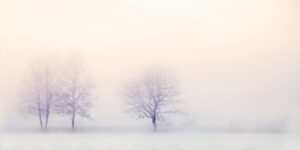 Impact on Travel Plans: Flight Delays, Disruption
For those planning to travel soon, it pays to be aware of the potential impact of weather. Flight delays and disruptions due to inclement weather are unfortunately all too common occurrences. Knowing what kind of weather can cause delays and disruption, as well as being prepared with alternate plans in case delays do occur, can help travelers stay on schedule and minimize frustration.
Passengers should pay attention to forecasts in the days leading up to their flight. Severe thunderstorms or even high winds can mean significant turbulence once airborne, which could lead to a delay or canceled flight altogether. In some cases, wet runways can also impede takeoffs and landings, further impacting passenger's travel plans. Even light snowfall may require de-icing processes that add additional time onto the pre-flight process.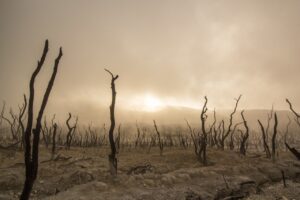 Conclusion: Be Prepared
Be prepared for whatever mother nature throws at your travel destination. Whether it's a snowstorm that catches you off guard or a heat wave that turns an otherwise pleasant day into an unbearable one, the key to a successful trip is preparation.
The best way to prepare yourself is by researching the weather information and forecasts for your intended destination before embarking on your journey. This will allow you to adequately plan what clothes and supplies you need to bring with you in order to stay comfortable and safe during your travels. Additionally, being aware of the local weather conditions ahead of time will help give you peace of mind as well as make sure that you are able to take full advantage of all the activities available in the area without worrying about unexpected weather changes.
Please bookmark us now press: ctrl+d and visit again soon for more fascinating travel destinations!